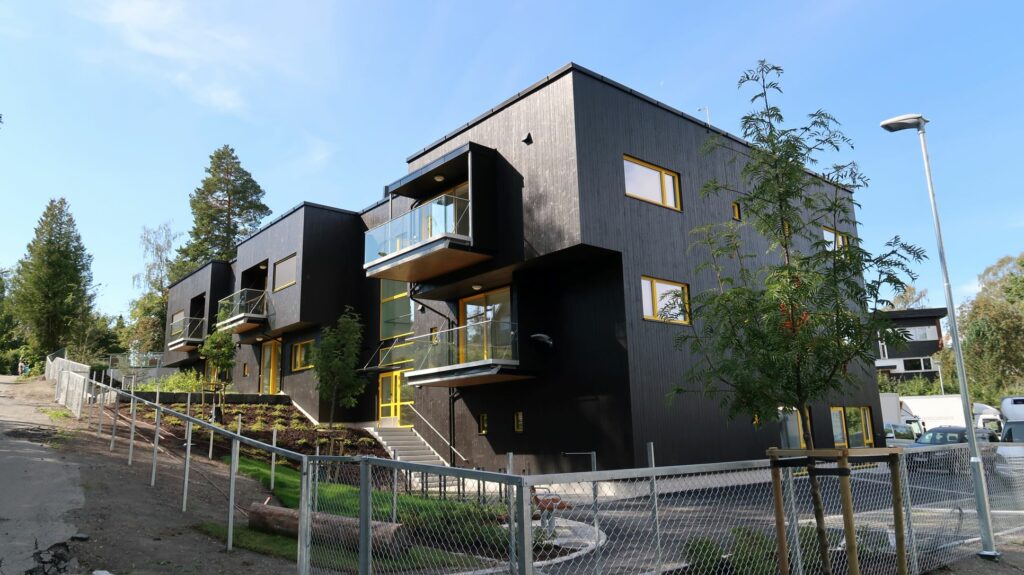 First occupants moved in the Cultural-E Norwegian pilot building!
The project Eiksveien 116 is a new building located in Bærum municipality, just outside of Oslo (Norway). It is an "assisted living & care facility" for individuals​ who require help full-time but wants to live independently​. There are 12 apartments in total – 1 occupant in each apartment​. There are also common areas and offices for caretakers. The building is part of Bærum muncipalitie's Climate-strategy 2030​, and it is a climate friendly lighthouse.
The building will serve as a demo case with emphasis on energy optimalisation and flexibility, as well as high indoor air quality. The construction site was a zero emission site, and the building is a solid wood construction​ with heat pumps and geothermal wells. There are solar panels (PV) and battery for storing energy, and 5 EV charge point outside. The building is now completed and the first occupants have started moving in.